Quality Popcorn Ceiling Removal Solutions For Your Home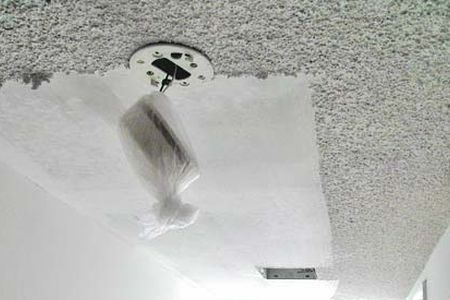 Popcorn ceilings were in fashion years ago, but modern homeowners in the Dallas area are interested in other ceiling styles such as painted, tiled, coffered, or beamed ceilings. Because of changing ceiling trends, popcorn ceiling removal services have become very popular, and the qualified team at Carroll Custom Painting is equipped and trained to perform effective popcorn ceiling removal.
If you're concerned about the condition of your popcorn ceiling or if you don't like the appearance of the popcorn ceiling texture, contact the painting specialists at Carroll Custom Painting to schedule popcorn ceiling removal services for your Dallas home.
Why Should You Consider Popcorn Ceiling Removal?
Difficult Maintenance and Repairs - The popcorn ceiling texture isn't particularly conducive for regular cleaning, maintenance, and repairs. Dust accumulates in the recesses of the ceiling, and it can make the appearance of a fresh coat of paint on your ceiling look dirty. Repairing your popcorn ceiling because of scratching or puncturing isn't easy either, so you may require a complete ceiling replacement from an experienced painting company.
Complicated Painting - When a popcorn texture is applied to your ceiling, your painter may experience difficulty if you want the ceiling to be painted. Because of the bumps and craters across a popcorn ceiling's surface, paint rollers don't apply paint adequately, and painting with a brush takes a long time.